Our Thoughts
>
Does a beverage store can make money? 4 things your need to know before opening it.
Does a beverage store can make money? 4 things your need to know before opening it.
Does a beverage store can really make money? How to run on your beverage store/brand for a long term? Here's are 4 things you need to know before opening a beverage store
From Taiwan Department of Statistics, there are more than 22 thousands beverage stores in Taiwan, 2 times of convenience stores, and
the revenue was rise to NTD 96.2 billion in 2018.
More and more people also want to start their beverage business. But does a beverage store can really make money? How to run on your beverage store/brand for a long term? Here are 4 things you need to know before opening a beverage store, and the lesson that teach you how to increase revenue.



Something you should know before starting a beverage business.
A clear plan is essential for success as a beverage store owner. It will help you map out the specifics of your business and find out the unknowns. There are four things you should know:


1. Location
No matter which type of business you want to do, if you will open a physical store/shop, location is the most important factor to affect your revenue. You need to consider not only housing cost but also service range. Who is your target audience? How many competitors that you will face? What's the buying power in this area? You need to evaluate all of them before opening your store, and remember to compare different locations to find out the best one for yourself.
2. Demographic Composition
Based on different demographic composition, there are different marketing strategies, price, flavor, and main products you need to decide. For example, if the location has more students, the beverages should not be too expensive. If the location has more tourists, you can combine local special products to your drink, and promote specific beverage to attract consumers.
3. Competitive Products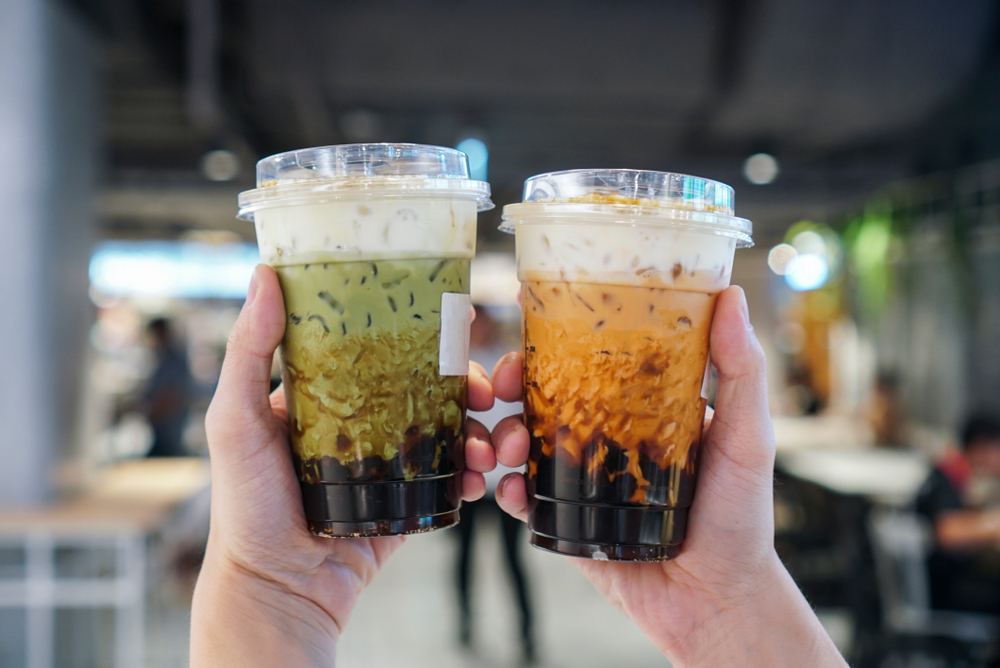 Flavor of beverages is not enough in this era. Product design is another main reason to affect revenue. When each stores' flavor and price is almost the same, consumers will prefer design and service quality to buy a beverage. Moreover, if you have a good product design, it may attract consumers to post photo to their social media that not only increase the reputation of your brand but also can attract other consumers who like to follow the trend to buy your beverages.


4. Open a new brand or franchise popular brands?
Popular franchising brands can save a lot of time and trouble. You do not need to consider the interior design of store, product design, and flavor of drink because franchise brands will help you to do everything. You also do not need to worry about the reputation or basic revenue because of the customer loyalty. However, if you want to franchise a brand, you need to spend at least NTD 1 million in advance, and do not have right to change anything such as beverage's flavor or marketing strategy. Therefore, you need to agree brand's theory of business to avoid unnecessary conflict before you decide to franchise. On the other hand, if you decide to make your own brand, you can decide everything. But your store do not have any reputation, so your store may not have basic revenue at first. Maybe opening a personal beverage brand will spend more money than franchise because you may not have any discount to buy any equipment. Overall, both of them have pros and cons. You need to think which one is more suitable for yourself.
Lesson from opening a beverage store: If no customers go to your store, what should you do?
It's easy to open a beverage store, but it's difficult to make a profit because competitors are more than other retail business. However, if you really want to open a beverage store, and also want to run on this business for a long time, there are still some parts that you can do/change. When your business is not good than before, you can do these 2 things:
1. Collect customers feedback
Through questioners or other survey, you can get some feedback from customers such as flavor, design, service quality, price, and so on to adjust your products. Knowing more consumers buying behavior will help to know more about your
target audiences
for rising revenue.



2. Know strategy of business from your competitors.
Competition of brand is a relative concept. If a popular brand open its store near you brand, your revenue will decrease even though you do not change any marketing strategies, service quality, or flavor of drinks. At this time, you need to analyze your competitors' strategy of business to make up the part that you do not do well, or to redefine your target audience for cultivating your own customer royalty.

Stay up to date with the latest white paper, infographic, and our thought.
Subscription Confirmation
To complete the subscription process we have sent you a confirmation email (be sure to check your junk mail folder if it doesn't appear in your inbox). Please click on the confirmation link to confirm your email address and you are all set.
Subscription failed
Sorry, we cannot accept any subscription now. Please try again later.