Our Thoughts
>
Fast Fashion in China: Facts You Should Know About Key Players
Fast Fashion in China: Facts You Should Know About Key Players
Uniqlo and H&M dominate China market in T2-T3 cities.
The fast fashion industry in China has been changing and continuing to grow at a moderate pace. With the increasing purchase power of middle-class, key international players all expect to expand current network over three years. From the chart < 2017 Fast Fashions Door Share in China>, we learned that Uniqlo and H&M dominate China market in T2-T3 cities. Let's see more network planning strategies for 4 international fast fashion retailers.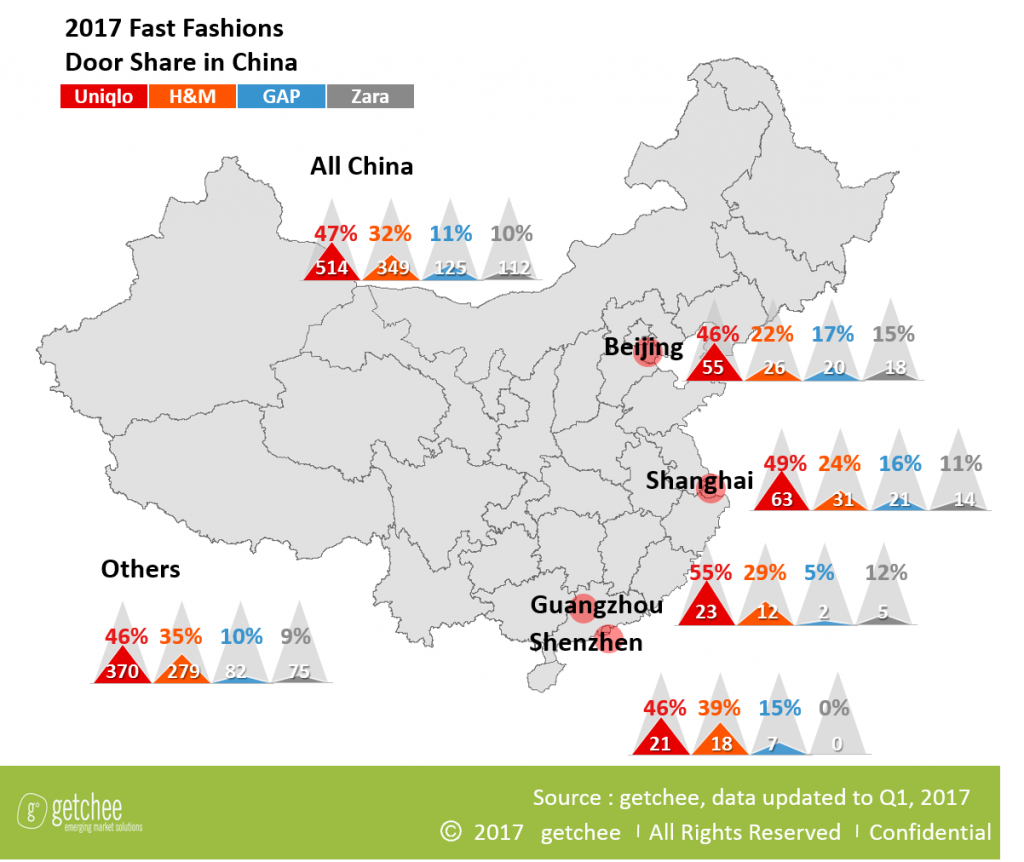 Key Findings:
1. Uniqlo spreads out nationwide and enters most of T2 & T3 cities.
2. H&M shares similar strategy to Uniqlo but focuses more on the East coast and the South.
3. Both GAP and Zara expands more conservatively in fewer cities. GAP focuses on Beijing, Shanghai and Guangzhou areas, whereas Zara spreads more evenly.
| | |
| --- | --- |
| | By April Wu |
Stay up to date with the latest white paper, infographic, and our thought.
Subscription Confirmation
To complete the subscription process we have sent you a confirmation email (be sure to check your junk mail folder if it doesn't appear in your inbox). Please click on the confirmation link to confirm your email address and you are all set.
Subscription failed
Sorry, we cannot accept any subscription now. Please try again later.